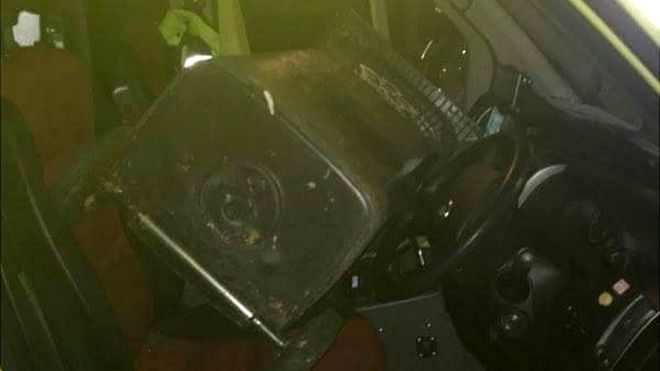 The bin leaked fluid over the cabin
A wheelie bin of rubbish was dumped on the front seats of an ambulance as medics treated a patient in the back.
An East Midlands Ambulance Service crew found the bin when they tried to leave for hospital in Leicester.
Waste fluid had leaked into...
Read more